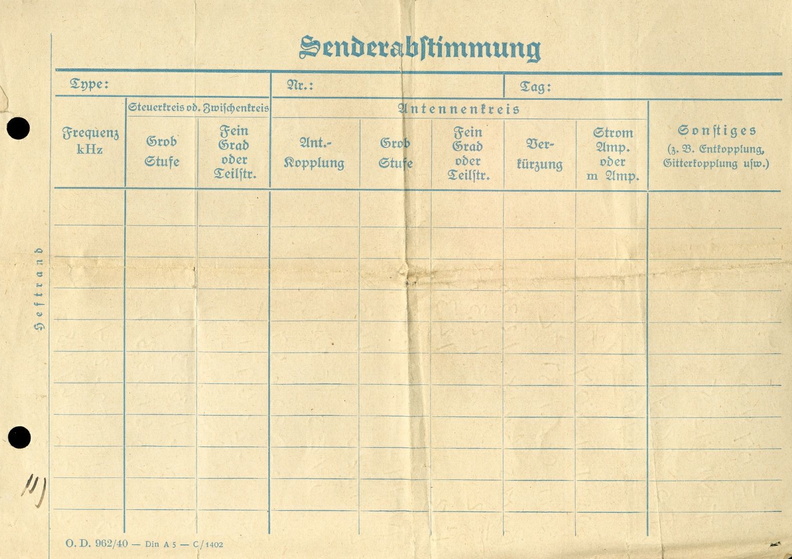 Download Photo
February 14, 1945 Dresden, Germany Command Pilot B-17G Aircraft 44-6476

The aircraft he flew that day was aircraft number 44-6476. It was a model B-17G-50-DL with the marking of BK*G It was built under license by Douglas. It had overall natural metal finish, plus the usual star-n-bar national marking and the big triangle on the tail with the serial number, squadron number (3) and group designator 'P' in it. No info on any nose art. The aircraft survived the war and went to the depot at Istres, France .

A post mission report for the February 14th, 1945 mission to Dresden was written up and signed by the Group Intelligence officer, Major W.E. Dolan. In this report, he records a dictated narrative by 1st Lt. G.W. Holmes who flew on the mission. The report lists 14 aircraft that did not return to Grafton Underwood after the February 14, 1945 mission. They were short of gas and so they all landed at airports in Belgium or France. All were accounted for so none were reported missing from this mission.

On Lt. Leif Ostnes' hand written note for landing on the continent February 14, 1945 he had the same crew except a crew member identified with duty MOS of R had the ASN of 33610339 so Cpl. Nepo the radio operator of the original crew was not on this February 14, 1945 flight.

Hand written note by pilot, Ostnes, indicated name and identification number of those on board aircraft.

Rank Date of Rank Name ASN Duty Aer Rat MOS

1st Lt 6 Feb 43 Ostnes, Leif R. 0737629 P P-3-4 1091

2d Lt 27 Jun 44 Leighton, Gerald E 0780637 CP P-5-2 1051

2d Lt 28 Aug 44 Purchase, George A 0269115 N N 1034

2d Lt 22 Jul 44 Robinson, John V 0783457 B B 1035

Cpl Riordan, Victor J 16133392 E 748

Cpl Unknown 33610339 R 757

Cpl Beck, Harrison G 17130624 B 612

Cpl Hamblin, Robert G. 35557913 WG 611

Cpl Burns, Harry W 38546978 TG 611


A handwritten note by Lt. Ostnes on back of a German radio log paper indicates his movements. He landed a B-17 at Rouves (Etain) on February 14, 1945. The air field was for fighter aircraft. The P-47, the "Jug" used it in daylight missions and the P-61 the "Black Widows" used it for the night missions.

Rouves was 4.4 kilometers from Etain. Etain is in the region of Lorraine in north east France. It is in, what we would call a county, Meuse with the French identification number of 55. Verdun is 24.4 miles southwest of Etain. Bar-Le-Duc is the largest town in Meuse.

Share This:

Facebook
Author

Jeanne Ostnes for Lt. Leif R. Ostnes

Posted on

Dimensions

1137*1609

File

06 german side 2_14_45 color.jpg

Filesize

266 KB

Visits

295