Home
/
7 August 1944
Nuttall, Fairfield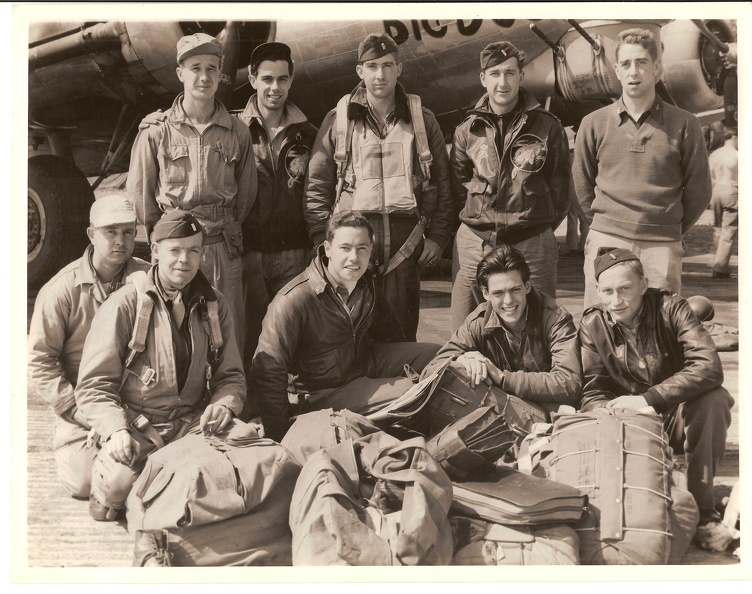 Download Photo
7 August 1944, Dugny (Paris), Fr (Oil Depot)

Back L-R: unidentified 1, Sgt. Darall Wittwar (BT), 1st Lt. William Fairfield (P), 1st Lt. Alexander McNair (N), Lt. Col. Alfred Nuttall (CA/CP)

Front L-R: unidentified 2, 1st Lt. Tommy Bolger (N), 1st Lt. Ralph Wiley (B), TSgt. Albert Sherriff (RO), 2nd Lt. Lloyd LaChine (OBS/TG)

To Be Identified: TSgt. Vincent Larkin (TT), SSgt. Leo Bray (FG)

Aircraft: B-17G 544th BS 42-102661 SU*L Big Dog

Source: The Quentin Bland Collection.
Created on

Posted on

Dimensions

5740*4530

File

ltfairfieldltcolnuttall7Aug44001.jpg

Filesize

2739 KB

Visits

1950