Home
/
19 July 1944
Stallings, Ungerman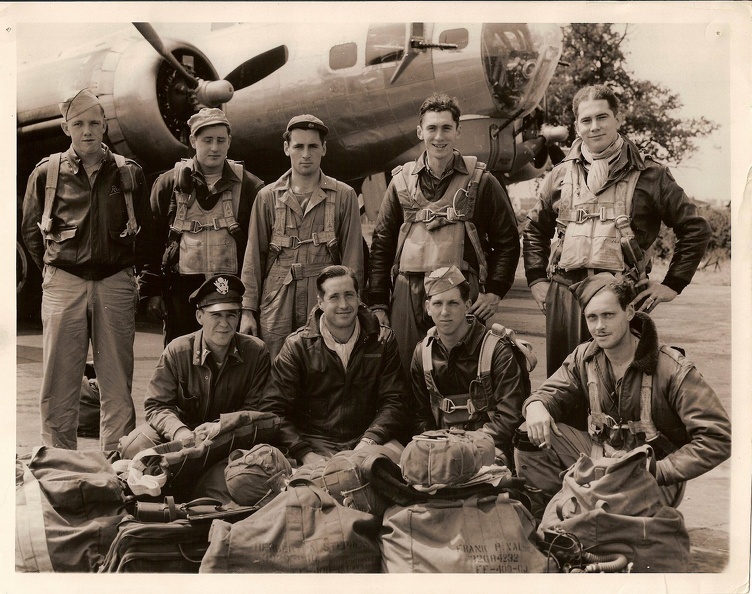 Download Photo
19 July 1944, Hollsriegelskreuth (Industry)

Back L-R: TSgt. Robert Bailey (RO), unidentified 1, unidentified 2, 1st Lt. Robert Mechling (B), Maj. Gordon Stallings (CA/CP)

Front L-R: 2nd Lt. John Giles (N), 1st Lt. Kenneth Ungerman (P), 2nd Lt. Charles Widner (OBS/TG), SSgt. Herbert Stephens (FG)

To Be Identified: TSgt. Roger Schlising (TT), SSgt. Frank Vallone (BT)

Aircraft: B-17G 546th BS 42-102933 BK*Q Queenie; Ted Slotwinski crew chief

Source: The Quentin Bland Collection.
Created on

Posted on

Dimensions

1447*1142

File

ltungermanmajstallings18July44001.jpg

Filesize

370 KB

Visits

1831