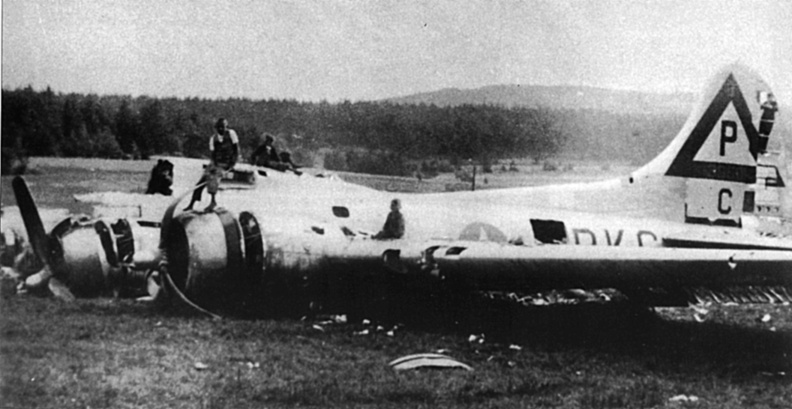 Download Photo
B-17G 43-38501 BK*C "SWEET CHARIOT"

This 546th BS aircraft was the last 384th aircraft to be lost in combat, shot down on the mission to the Pilsen/Skoda factory and Pilsen airfield. Hit by flak, Pilot 2Lt Andrew G. Lovett performed an emergency landing at Pisaruv Vesec village, district Tachov, Czechoslovakia (now Písařova Vesce, Czechia) on April 25, 1945, and survived the mission with all the crew.

Contributed by Marc Poole, July 2014.Additional images of this photo came from the Ken Decker Collection and Rainer Kliemann.
Created on

Posted on

Dimensions

1417*732

File

38501a.jpg

Filesize

331 KB

Visits

1463