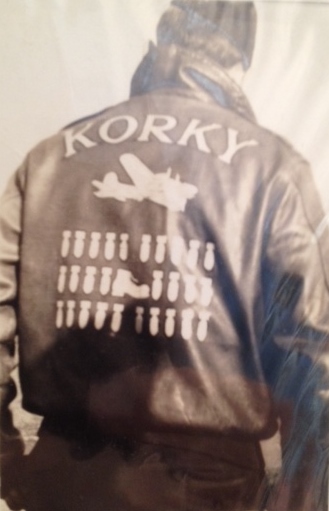 Download Photo
Buslee Crew

Jacket of Chester Rybarczyk of the John Oliver Buslee crew of the 544th Bomb Squad.
The artwork shows a picture of a bomb for each mission except for one mission, which is depicted as a boot. The boot signified a mission from which the boys had to walk back after a crash landing.
Photo uploaded by Cindy Farrar Bryan, daughter of George Edwin Farrar, 2015.
Created on

Posted on

Dimensions

329*511

File

Korky_Then.JPG

Filesize

84 KB

Albums

Visits

2266