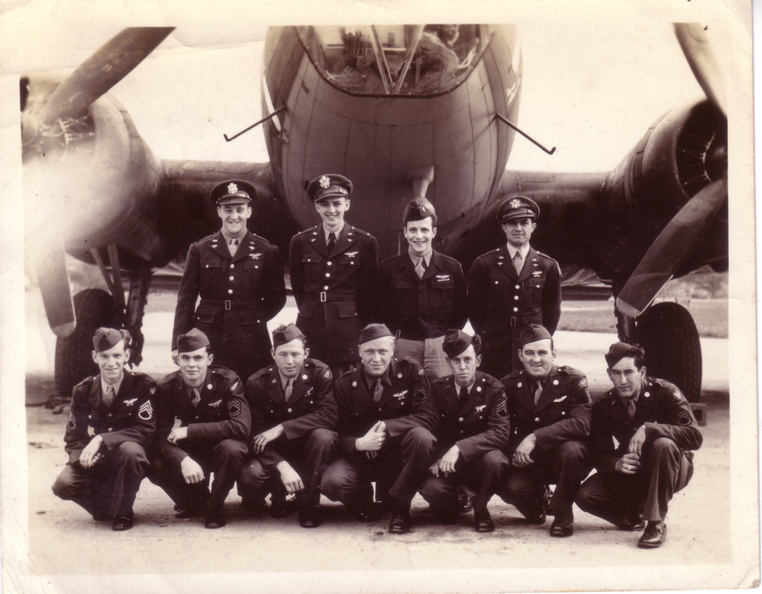 Download Photo
Photo taken on the occasion of receiving their first Air Medal.

Lt. Col. (then 2nd Lt.) William Merriman Price III, flew for the 547th Bomb Squadron, 384th Bomb Group, from mid August 1943 until February 6, 1944. He finished his tour of 25 missions on that date. His log shows that he flew lead for the group that mission to Nancy. He also flew deputy group lead on 1/29/44 to Frankfurt, deputy group lead to Pommereval 1/21/44, deputy Group lead to Meillard 1/14/44. He flew group lead to Croiste on 12/31/44. He flew 547 BS lead to Emden 12//11/43, Bremen 12/13/43, Osnabruck 12/22/43 and to Ludwigshafen 12/30/43. His total combat time was 154:50.

Photo contributed by William and Don Price, whose father William M. Price, III, served as a pilot with the 547th BS of the 384th BG.
Created on

Posted on

Dimensions

1504*1172

File

20223_Price_Crew_First_Air_Medal_1504x1172.jpg

Filesize

772 KB

Albums

Visits

2146