Home
/
B-17G 42-97557 SU*X, "MERCY'S MADHOUSE"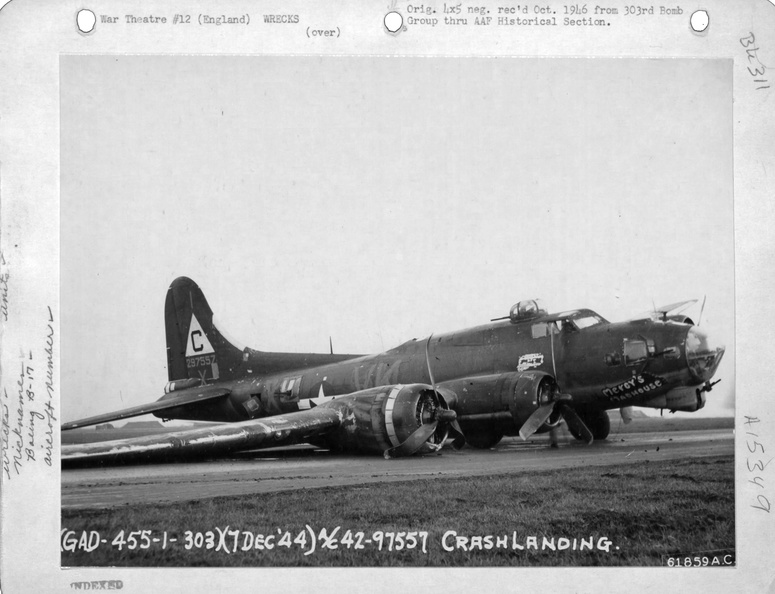 Download Photo
42-97557 "Mercy's Madhouse" (482nd BG H2X, then 305th BG 422NLS JJ-S, then 384th BG 544th BS SU-X, then 303rd BG 358th BS VK-X, 22 missions).

This photo was taken when the aircraft was not in service with the 384th BG.

From official government records.
Created on

Posted on

Dimensions

4332*3316

File

20476_42_97557_4332x3316.jpg

Filesize

1808 KB

Visits

2213