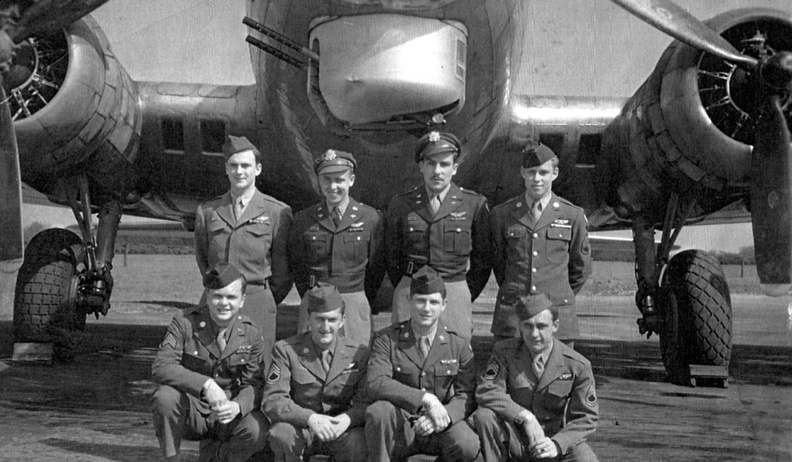 Download Photo
Standing, left to right: Richard C. Farrell, Ball Turret Gunner; Leonard A. Hollenbeck, Navigator; Charles P. Hewes, Pilot; Joseph E. Pyle, Tail Gunner
Kneeling left to right: James C. Mutchler, Waist Gunner; William W. Smith, Radio Operator/Waist Gunner; William R. Elliott, Togglier/Nose Gunner; Charles N. Wilcher, Engineer/Top Turret Gunner.

Not pictured: John P. Murray, Co-pilot.

Photo contributed by Rick Elliott, W. R. Elliott's son, 2020.

Posted on

Dimensions

1599*933

File

HewesCrew.jpg

Filesize

305 KB

Visits

826