Home
/
Darrel C. Getty, KU 706A Hospital Record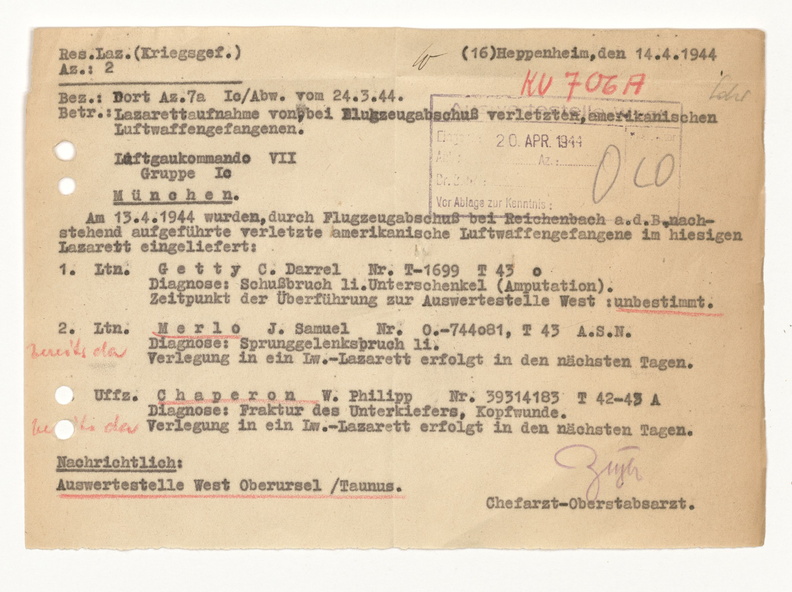 Download Photo
Darrell C. Getty was shot down and became POW on 13 April 1944.
This is a document from captured German KU Report (Downed Allied Aircraft Report) #706A.
The document describes that Getty had suffered a gunshot wound to his lower left leg and an amputaion was done.

This document is located in NARA KU Reports, Folder KU 706A.
Author

KAE

Created on

Posted on

Dimensions

2684*2007

File

Darrel C. Getty, KU 706A Hospital Record.jpg

Filesize

1365 KB

Visits

1125