Home
/
John R Bennett Crew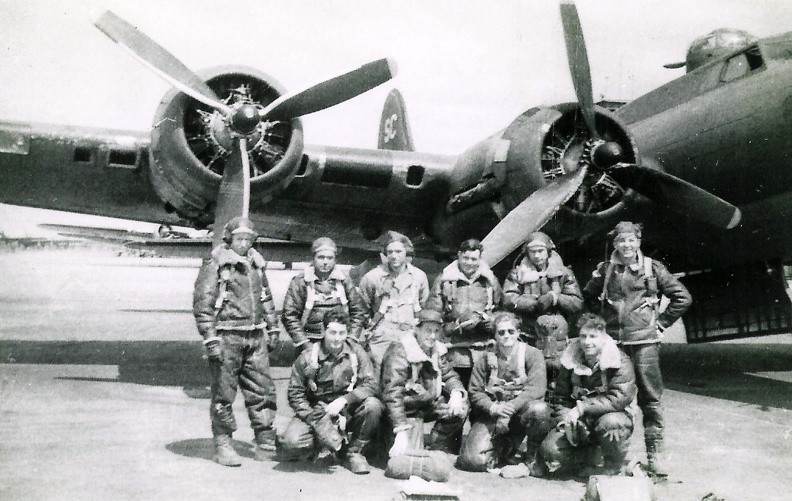 Download Photo
Photo of the crew during training: Crew #3050.

Back L-R: Kennedy C Errett (TT), John A Marzola (FG), Roy D Merritt (RO), Robert W Gibbon (TG), William M Mosher (BT), Egon "Swede" Johansen (FG)
Front L-R: Clarence S Culligan (N), John R Bennett (P), Bob G Watkins (B), Thomas J Anthony (CP)
Identifications are tentative.

Photo courtesy of Ken Kuehner, 2011.
Created on

Posted on

Dimensions

2157*1366

File

002_001.jpg

Filesize

680 KB

Visits

2669