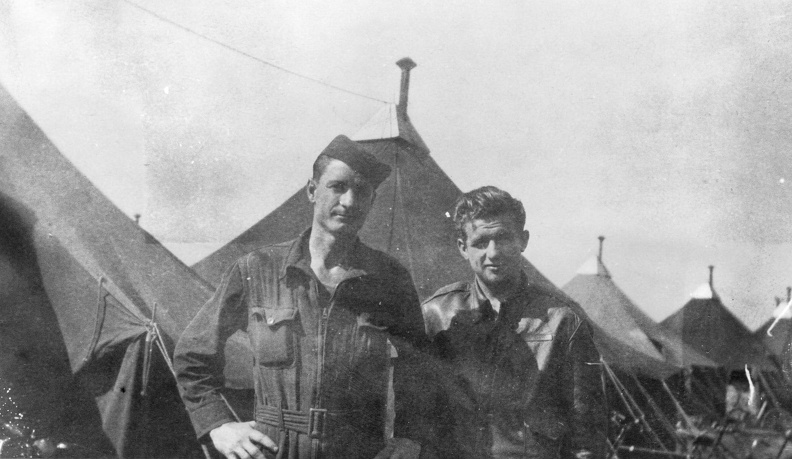 Download Photo
Members of the Paul E. Norton crew.

The man on the left is Carl B. Guinn.

I believe the man on the right is John J. Bregant. The family spelled their last name Bregant and also Brigant. During high school, John spelled his name Brigante. I also made this identification through yearbook photos.

Both men flew with the Paul E. Norton crew on the August 4 and 5 missions on which Buslee crew David Franklin Albrecht flew.

Photo contributed by Cindy Farrar Bryan, daughter of George Edwin Farrar, 2014.
Share This:

Facebook
Created on

Posted on

Dimensions

4820*2795

File

WWII-149.jpg

Filesize

1698 KB

Visits

900