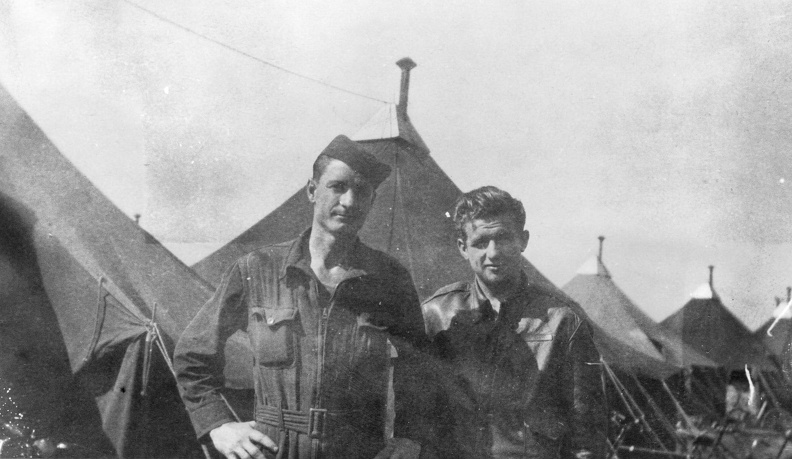 Download Photo
Members of the Paul E. Norton crew.

The man on the left is Carl B. Guinn.

The man on the right is John J. Bregant. (Identification by his granddaughter Kathryn Bregant Smith). The family spelled their last name Bregant and also Brigant. During high school, John spelled his name Brigante. I also made this identification through yearbook photos.

Both men flew with the Paul E. Norton crew on the August 4 and 5 missions on which Buslee crew David Franklin Albrecht flew.

Photo contributed by Cindy Farrar Bryan, daughter of George Edwin Farrar, 2014.
Created on

Posted on

Dimensions

4820*2795

File

WWII-149.jpg

Filesize

1698 KB

Visits

1121