Home
/
Lt. Herbert Crew 41 001 Cat's Sass

See back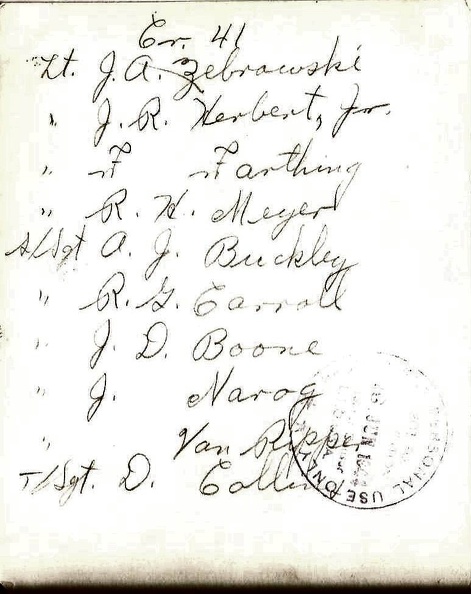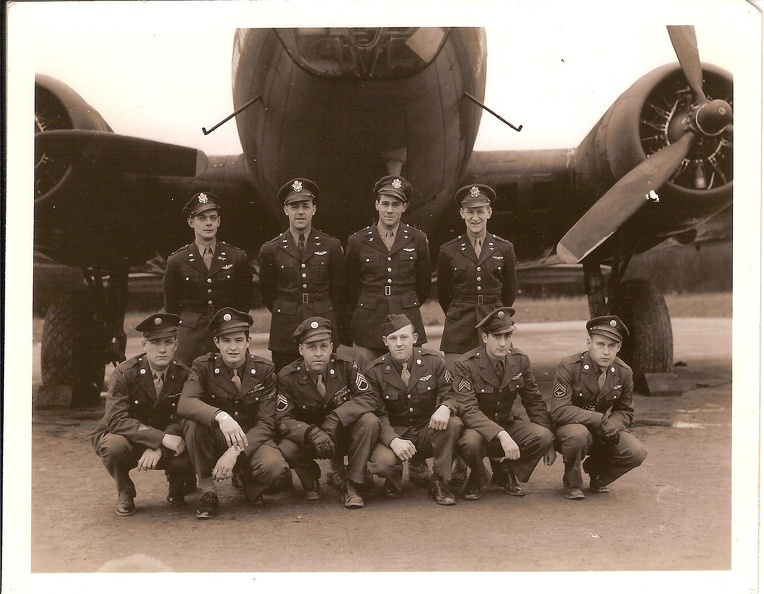 Download Photo
Back L-R: 2nd Lt. Joseph Zebrowski (B), 2nd Lt. Joseph Herbert, Jr. (P), 2nd Lt. Frank Farthing (CP), 2nd Lt. Robert H. Meyer (N)
Front L-R: Sgt. Arthur Buckley (FG), Sgt. Ralph Carroll (RO), SSgt. James Boone (TT), Sgt. John Narog (FG), Sgt. Charles Van Riper (TG), SSgt. Donald Collins (BT)

Assigned to the 544th BS, in front of B-17F 42-29935 BK*K Cat's Sass/Pulmadique, 546th

Source: The Quentin Bland Collection.
Created on

Posted on

Dimensions

1480*1150

File

Crew41001.jpg

Filesize

267 KB

Visits

1777