Home
/
6 October 1944
W Johnson, Durdin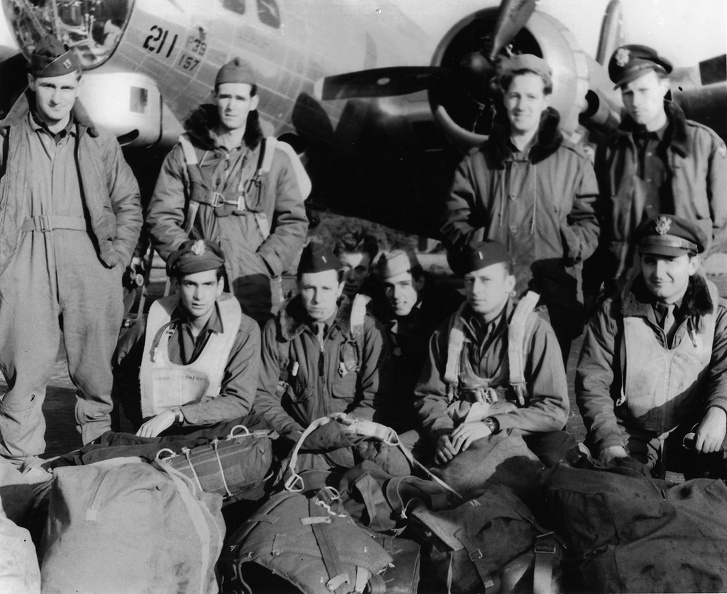 Download Photo
6 October 1944, Stettin (Stargard)

Back Row: Capt. William Johnson (CA/CP), Edward Klanke (RO), Theodore Thulin (FG), Lawrence Van Etten (N)

Front Row: Richard Rafeld (OBS/TG), John Mathers (N), Merlin Flower (FG), Frank Randall (TT), Larkin Durdin (P), Oscar McClure (B)

Identification of Theodore Thulin, and by inference, Frank Randall, courtesy of Kristine Thulin Wise, 2013.

Aircraft: B-17G 545th BS 44-8211 BK*Z

Source: The Quentin Bland Collection.
Created on

Posted on

Dimensions

5321*4343

File

captjohnsonltdurdin6Oct44001a.jpg

Filesize

5145 KB

Visits

1790