Home
/
19 March 1945
Minor, Boyette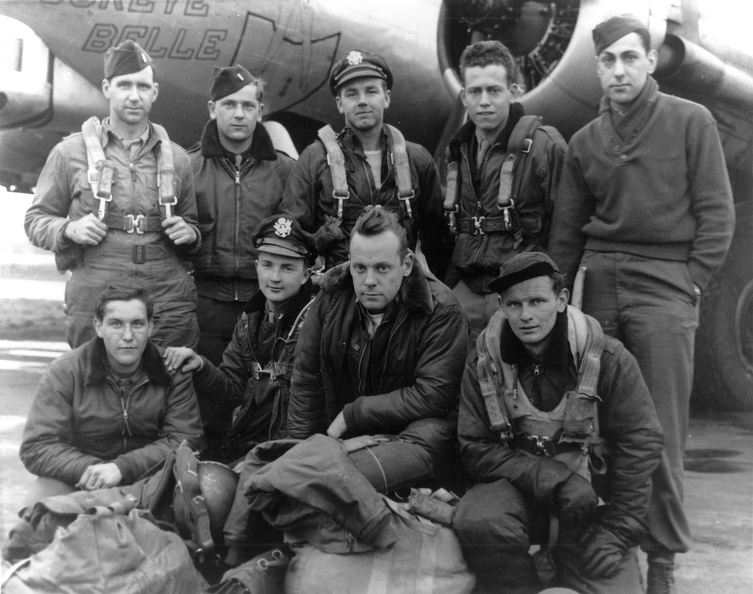 Download Photo
19 March 1945, Plauen (Bohlen was the primary target)

Back Row: 1st Lt. Irving Boyette (P), 2nd Lt. Leo Cebulski (DR), 1st Lt. Frank L. Cox Jr. (B), 2nd Lt. Elgin Hushbeck (MN), TSgt. Raymond Barth (RO)

Front Row: SSgt. Joseph Marmozewicz (FG), 1st Paul H. Sharp (N), Capt. Henry Minor (AC/CP), SSgt. Arnold Fields (TT)

Not Pictured: 2nd Lt. Everett Uplinger (GO)

Aircraft: B-17G 546th BS 44-8541 BK*Y Buckeye Belle, Dispersal 24

Source: The Quentin Bland Collection.
Created on

Posted on

Dimensions

5665*4464

File

captminorltboyette19Mar45001a.jpg

Filesize

5783 KB

Visits

2481