Home
/
lt william jones crew 50 001 unidentified B-17F

See back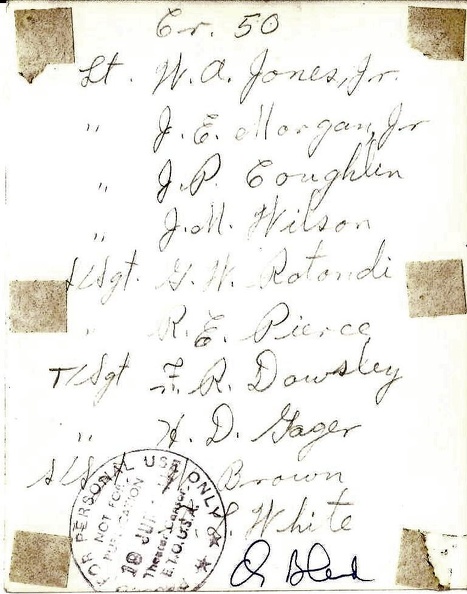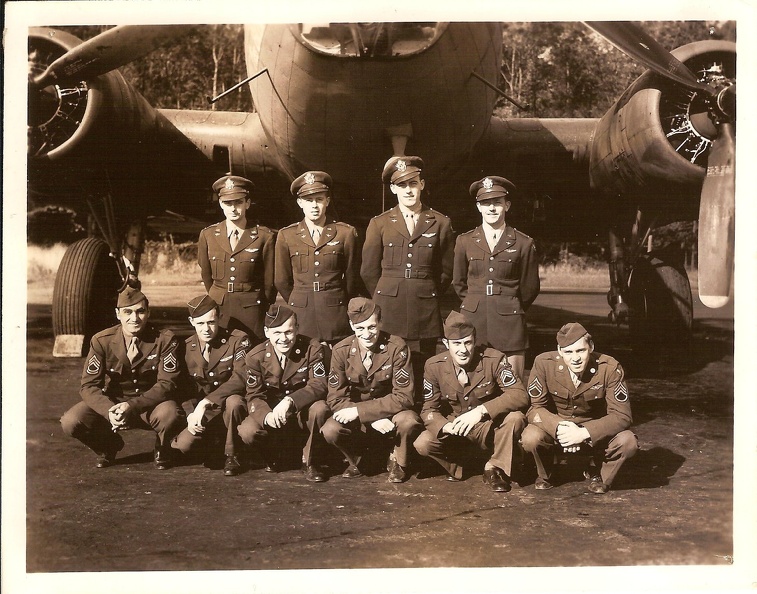 Download Photo
Back L-R: Lt. William Jones, Jr. (P), Lt. James Morgan, Jr. (CP), Lt. James Coughlin (N), Lt James Wilson (B)

Front L-R: Sgt. George Rotondi, Jr. (FG), Sgt. Ralph Pierce (TG), Sgt. Felix Dowsley, Jr. (TT), Sgt. Homer Gager (RO), Sgt. William Brown (BT), Sgt. Frederick White (FG)

Assigned to the 545th BS

Source: The Quentin Bland Collection.
Created on

Posted on

Dimensions

1460*1145

File

crew50001.jpg

Filesize

346 KB

Visits

1443