Home
/
lt yelvington crew 56 001 Doris Mae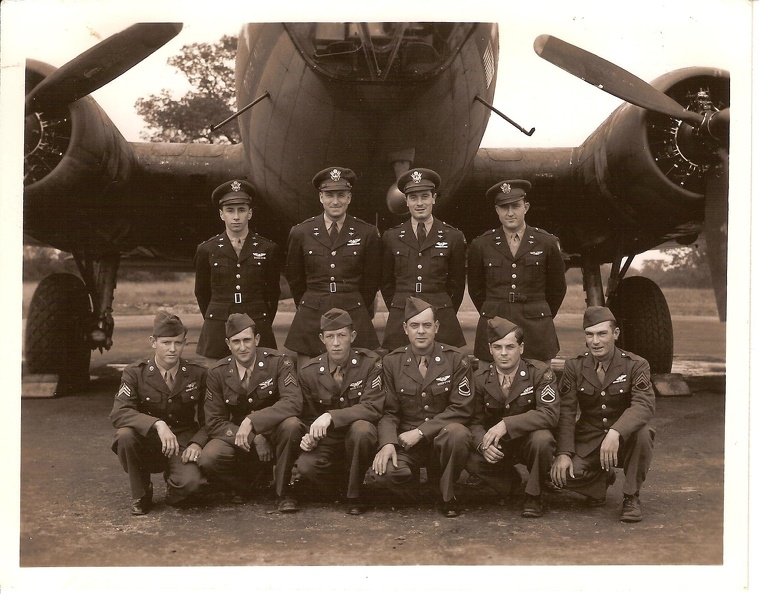 Download Photo
Back L-R: Lt. Raymond Manning (CP), Lt. Boyd Cecil (B), Lt. Arthur Broat (N), Lt. Melton Yelvington (P)

Front L-R: Sgt. Bob Smith (FG), Sgt. Milburn Capps (TT), Sgt. Edward Davis (FG), Sgt. Edwin Sigler (RO), Sgt. Robert Paige (BT), Sgt. Harry Edward Albertson (TG)

Assigned to the 545th BS

Source: The Quentin Bland Collection.
Created on

Posted on

Dimensions

1470*1150

File

crew56001.jpg

Filesize

282 KB

Visits

1418