Home
/
15 June 1944
Buck, D Brown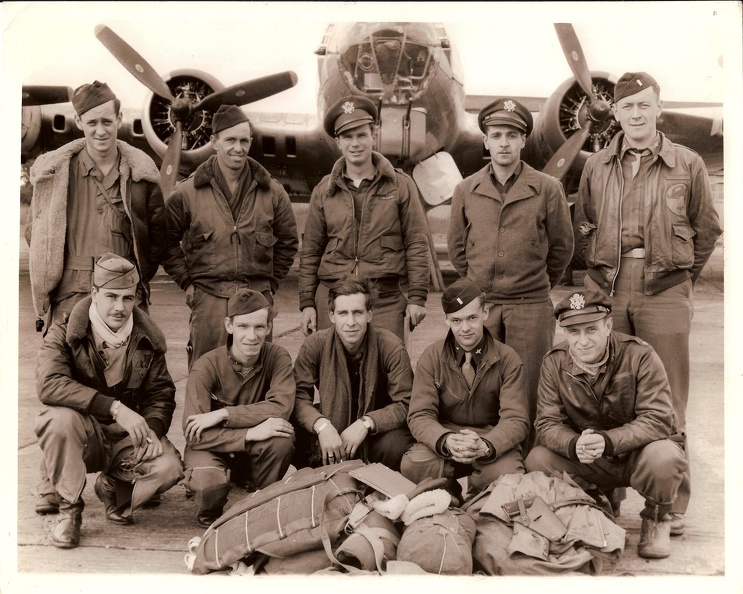 Download Photo
15 June 1944, La Possonniere, Fr (Bridge)

Back L-R: unidentified 1, unidentified 2, Capt. Donald H. Brown (P), 1st Lt. George Elias (N), 1st Lt. George Marquardt (B)

Front L-R: 2nd Lt. Arthur Keller (TG), unidentified 3, unidentified 4, 1st Lt. Robert Monfort (N), Lt. Col. William Buck (AC/CP)

To Be Identified: TSgt. Harland House (RO), TSgt. Kenneth Swift (TT), SSgt. Daniel Griffin (BT), SSgt. James Kanetti (FG)

Aircraft: B-17G 547th BS 42-97960 SO*M

Source: The Quentin Bland Collection.
Created on

Posted on

Dimensions

1427*1140

File

ltdhbrownltcolbuck15June44001.jpg

Filesize

307 KB

Visits

2729