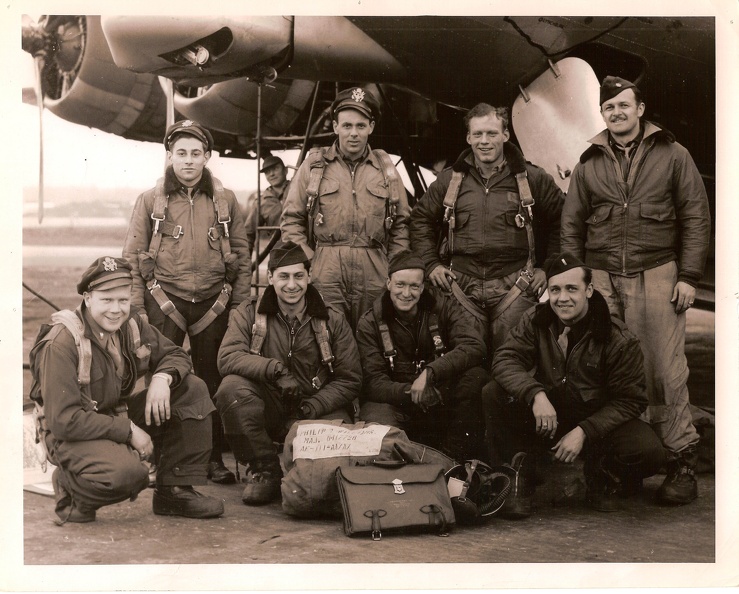 Download Photo
9 April 1945, Fürstenfeldbruch (Airfield)

Back Row, L-R: 1st Lt. Charles Gilmer (P), 2nd Lt. Clyde Banks (B), F/O Vernon Stern (OBS/TG), Maj. Philip Y. Williams (CA/CP)

Front Row: 1st Lt. David Barr (N), unidentified 1, unidentified 2, 2nd Lt. Robert Whipple (2N)
Not Pictured: 2nd Lt. Maurice Rashbaum (MN)

To Be Identified: TSgt. Vincent Alessi (RO), TSgt. Joseph Sainsbury (TT)

Aircraft: B-17G 546th BS 44-8541 BK*Y Buckeye Belle; Dispersal 24; John Stachon crew chief (visible in background between Gilmer and Banks)

Source: The Quentin Bland Collection.
Created on

Posted on

Dimensions

5750*4620

File

majorwilliams001.jpg

Filesize

4253 KB

Visits

2442