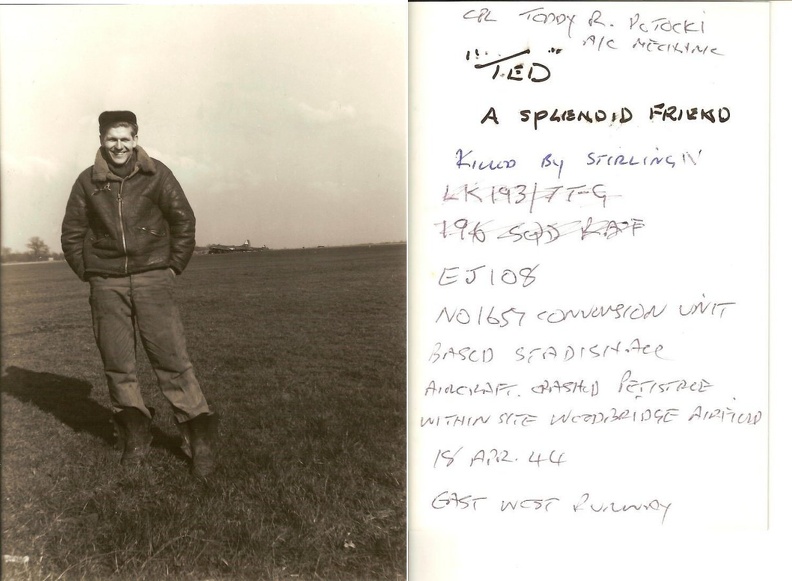 Download Photo
Ted "Teddy" Potocki, 545th BS Ground Crew Mechanic

On the night of 18 April 1944, Cpl. Teddy R. Potocki, SSgt. David K. Ollre (communications), and Cpl. James A. Moore (communications clerk) were returning from an evening pass and cycling on the east-west runway when they were struck and killed by an RAF Short Stirling of 1657 Heavy Conversion Unit (HCU) bomber doing Touch and Go landings at the base. Sgt Atkins, a pupil flight engineer on the aircraft baled out but his parachute failed to open and he was killed as a result. The damaged plane later crashed, killing the pilot, F/O HC Wilkie, and the Flight Engineer, W/O H A Watson.

Source: The Quentin Bland Collection.
Created on

Posted on

Dimensions

1225*900

File

ted002.jpg

Filesize

136 KB

Tags

Visits

927