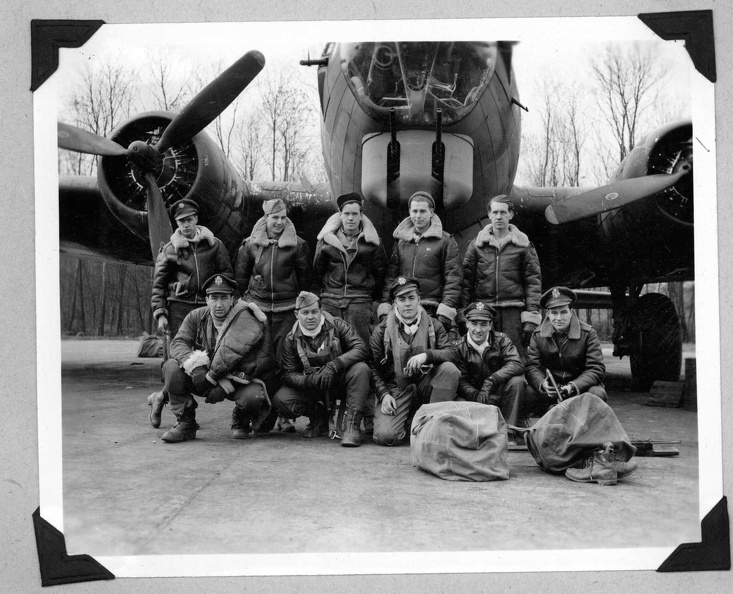 Download Photo
4 March 1944 Cologne claimed, but was actually Bonn (Erkner/Berlin Primary)

Back L-R: unidentified 1, unidentified 2, unidentified 3, Chester Harvey Zink (FG), unidentified 5

Front L-R: 1st lt. Vincent McGovern (OBS/TG), Maj. Raymond Ketelsen (CA/CP), Capt. Floyd Edwards (P), 1st Lt. Anthony Palazzo (B), 1st Lt. Vernon McKittrick (N)

To Be Identified: TSgt. Hugh Hopper (RO), TSgt. Roger Smith (TT), SSgt. James Johnson (BT), SSgt. Warren Folmar (FG)

Aircraft: B-17G 545th BS 42-97477 JD*A Porky's Pig; Dispersal 20

Chester Harvey Zink identified by Todd Zink, 2016-04-05.

Robert Bletscher Collection, 2011.
Share This:

Facebook
Created on

Posted on

Dimensions

1560*1263

File

321.jpg

Filesize

178 KB

Visits

1128