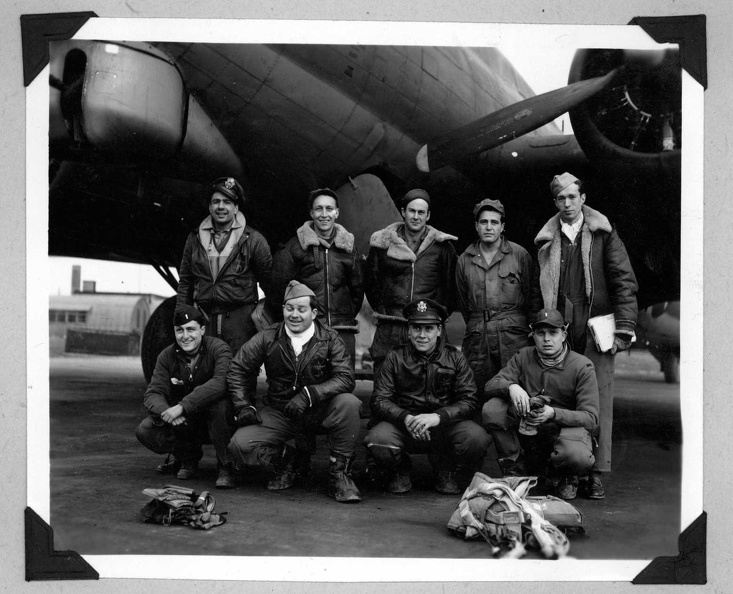 Download Photo
8 February 1944 Military Installations, Frankfurt-am-Main, Germany

Back L-R: Anthony Nilo (N), unidentified 1. unidentified 2. Unidentified 3 (Purdy?). George Riggins (OBS/TG)

Front L-R: unidentified 4, Raymond "Porky" Ketelsen (AC/CP), Siguard Thompson (P), Warren Parmer (B)

To Be Identified: Joseph F. Purdy (RO), Homer Swineford (TT), Harry Olson (BT), Edward Stammel (FG), Glen Carter (FG)

Aircraft: B-17G 545th BS 42-38014 BK*G Little America II

Robert Bletscher Collection, 2011.
Share This:

Facebook
Created on

Posted on

Dimensions

1560*1263

File

326.jpg

Filesize

150 KB

Visits

992