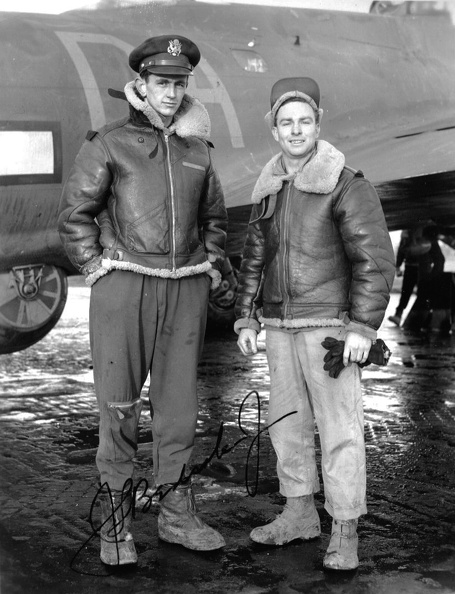 Download Photo
J.L. Bedsole, Jr. who was KIA during a mission to Germany in 1944. Airplane marking appears to be "JD*A" (the J is not visible), which could be one of the following B-17Gs: 42-31246 (MIA 1/14/44), 42-97477 (MIA 4/24/44), 42-97986, or 43-39019.

H. Rapp (15 Mar 2005): "Bedsole died 13 April 1944 right next to my home. If the owner of this picture wants to know something about his death, he may contact me."

Webmaster (f3red@preller.us) (20 Mar 2005): "Please email your contact information. Thanks for the offer of more information."

cadams813@aol.com @ 205.188.116.135 (Wed Feb 7 19:58:20 2007)
I would love to have more info on J.L. Could you please contact me.

Jeff Jones photos, 2004.
Created on

Posted on

Dimensions

823*1074

File

JL_Bedsole.jpg

Filesize

517 KB

Visits

2924