Home
/
44-8421 BK*D Crash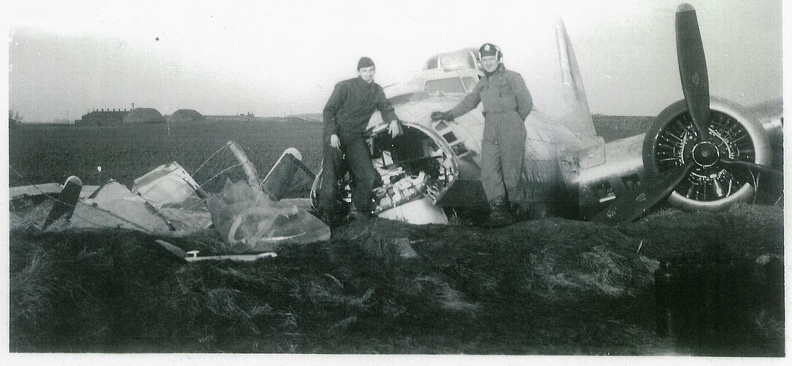 Download Photo
44-8421 BK*D Crash landed RAF North Coates, 16 December 44.

Brookshire, pilot; on landing at diversion field (North Coates) in fog after operational combat mission was scrubbed, a/c skidded sideways into a ditch off of runway; fuselage, right wing & stabilizer twisted beyond practical repair; salvaged 12/18/44; Percy Francis crew chief.

Photo from the collection of Marvin Hudson, 546th BS Line Chief.
Created on

Posted on

Dimensions

1520*704

File

B17_G_of_the_546.jpg

Filesize

161 KB

Albums

Visits

1366