Home
/
DUECES WILD and Willing crew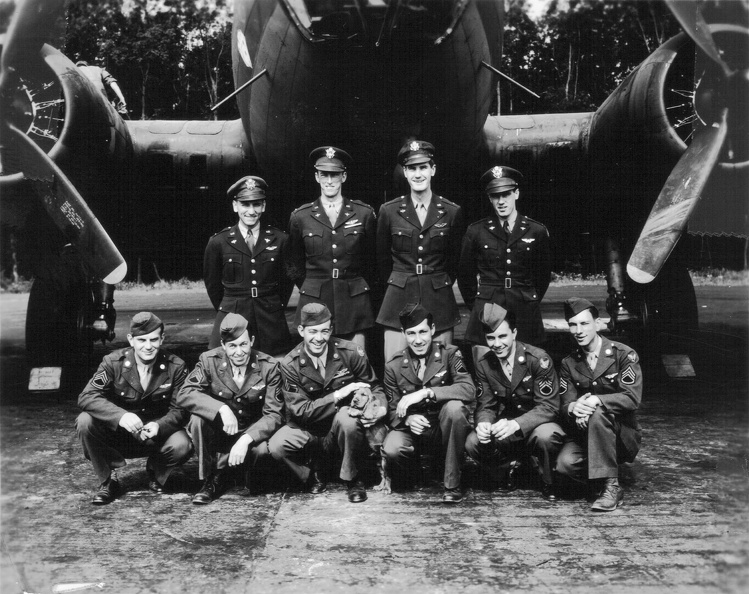 Download Photo
Back L-R: Lt. Rudolph Martin (CP), Lt. Robert Brown (B), Lt. Mark Willing, Jr. (P), Lt. Bruce Haley (N)

Front L-R: Sgt. Joseph Pisarski (RO), Sgt. Robert Ott (BT), Sgt. Walter Smith (FG), Sgt. Roman "Ray" Soto (FG), Sgt. Durwood Holloway (TT), Sgt. Keating Pharr (TG)

Assigned to 547th BS

Photo courtesy of Gail Bauer, who found a packet of photos, while remodeling her home on Long Island, that 'Pop' Dolan apparently sent to his wife.
Posted on

Dimensions

2726*2159

File

DUECESWILDandCrewi.jpg

Filesize

718 KB

Visits

1441