Home
/
Church of St James the Apostle, Grafton Underwood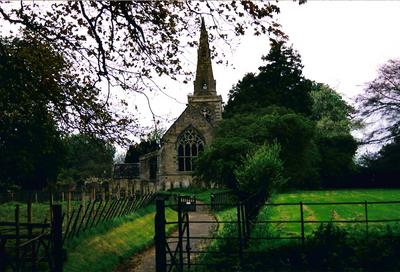 Download Photo
Originally titled "Church at Chelveston", the following comments were registered:

305th Bombardment Group (Heavy)

Kevin Pearson (kevinp) (Thu Mar 10 06:56:39 2005)
Church at Chelveston, 305th BG

From: Mark (Sat Mar 19 17:50:09 2005)
This look more like Grafton Underwood

From: patrick [from chelveston] (Tue Oct 4 07:59:42 2005)
thisis not chelveston church, chelveston church has a tower

From: f3 (Thu Oct 6 10:35:00 2005)
But it IS a lovely picture...

From: gwkemp@juno.com (Wed Nov 9 08:31:46 2005)
Don't think this is the Chelveston church. I was stationed there in '61-'62 and returned in '76 and '00. Too much hedge and a large gate would keep you from taking this picture. Wayne Kemp

From: robin dodson (Wed Nov 30 10:54:00 2005)
this is the church at grafton underwood

From: monte johnson (Tue Mar 14 22:33:05 2006)
definatly grafton underwood. Was there in Sept. with my Dad for the 384th reunion.
Created on

Posted on

Dimensions

400*272

File

scan_001.jpg

Filesize

30 KB

Tags

Visits

1165