Home
/
Defrees crew x 015 Tallywacker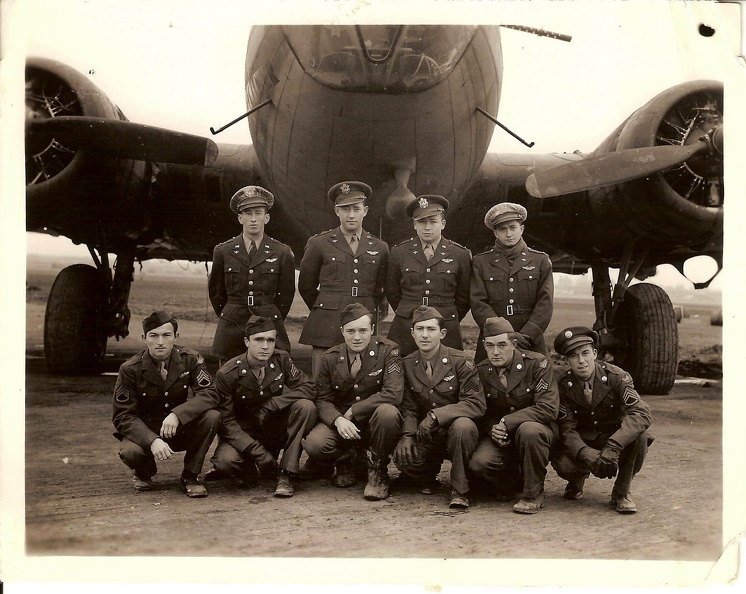 Download Photo
Back L-R: Lt. Norman DeFrees (P), Lt. Ivan Moody (N), Lt. Ellis Miller (B), Lt. George S. Hunt (CP)

Front L-R: Sgt. Lloyd Moore (TT), Sgt. Luther Smith (BT), Sgt. John "Hap" Ecker (RWG), Sgt. Jack "Kush" Kushner (TG), Sgt. Harley Hallam (LWG), Sgt. William Wright (RO)

Assigned to 547th BS

Source: The Quentin Bland Collection.
Created on

Posted on

Dimensions

1490*1185

File

crewx015.jpg

Filesize

313 KB

Visits

1702