Home
/
DORIS MAE and Dietel crew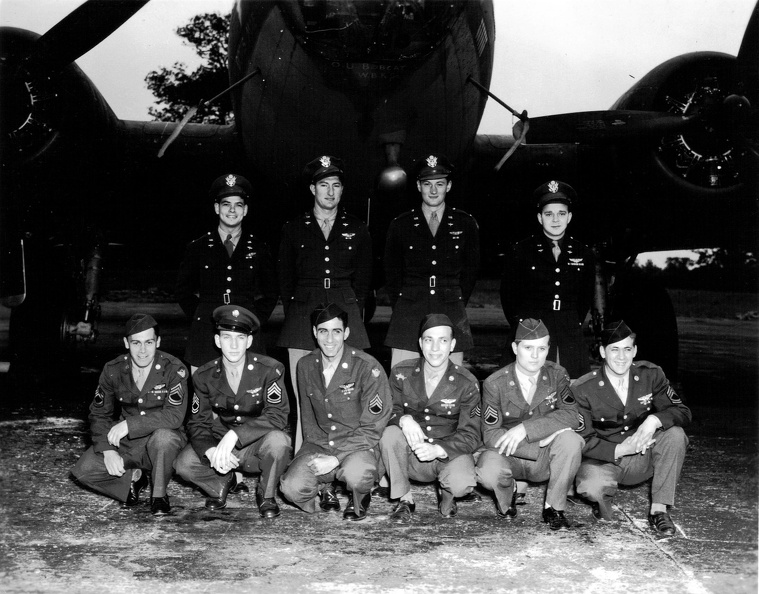 Download Photo
William L Dietel Crew 546th BS
L to R standing: Lt. Kenneth Dutton, Lt William Dietel, Lt Herbert Funk and Lt Clyde Davis.
Kneeling L to R: SSgt Dunmyer, Sgt Bollinger, SSgt Edward Amory, Sgt Jack Mason, SSgt Wyman Martin and TSgt Howard Adams.

Photos found and provided by Gail Bauer, of New York. Gail Bauer found these photos - that Dolan apparently sent to his wife - while remodeling their home on Long Island.

Crews and (unidentified) aircraft are identified with an alphanumeric extension. This designation has no operational significance: it is only used on this website to foster precision in discussions about the photos.
Share This:

Facebook
Posted on

Dimensions

2680*2096

File

DORISMAEandCrewq.jpg

Filesize

656 KB

Visits

1011